When a young band is recommended by the likes of Darol Anger,
Brittany Haas
,
Tristan Clairridge
and Kristin Andreassen (notloBBers all), one listens...and responds...and books.
The Onlies
are Sami Braman (fiddle, vocals, guitar), Riley Calcagno, and Leo Shannon (both of whom sing and play fiddle, guitar, mandolin, banjo).
All three are only children (hence 'The Onlies").
They've played gigs up and down the West Coast, and have been featured performers at
Northwest Folklife
, theBerkeley Oldtime Music Convention, and the The Festival of American Fiddle Tunes.
Presented by notloB Music, who once again gives the discerning public
the opportunity to be able to say "I saw them when."
The Onlies
play original and traditional fiddle-driven music, with Celtic, old-time American, and Canadian roots. Members Leo Shannon, Riley Calcagno, and Sami Braman are Garfield High School (Seattle) juniors who've literally played together since they were two years old. Singing and playing fiddle, guitar, mandolin, banjo, and piano, they have developed a strong fan base throughout the Pacific Northwest, performing concerts, dances, restaurants, and pubs from Port Townsend to Ojai, CA,,,,and now to Cambridge, MA.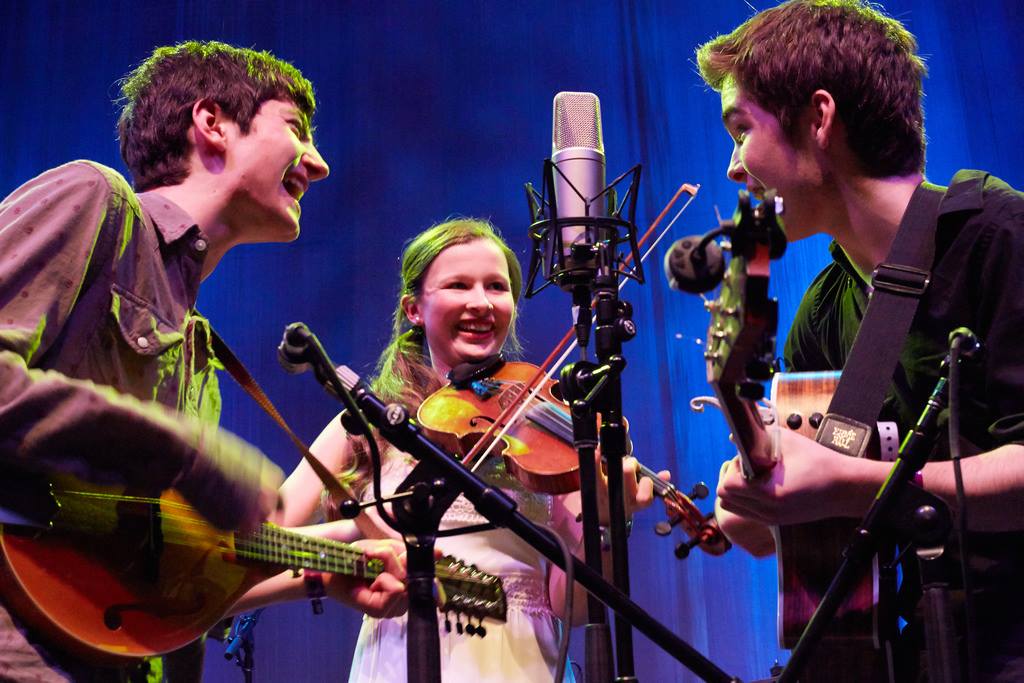 Admission by free-will offering, $5-10+ suggested.